2 tags
2 tags
3 tags
1 tag
2 tags
3 tags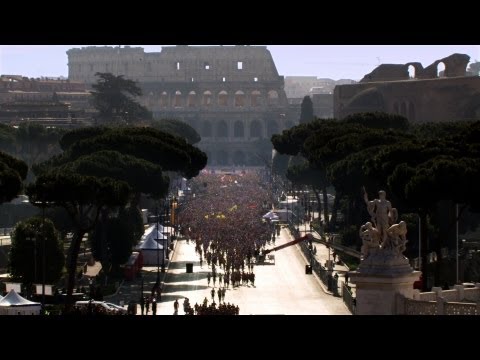 3 tags
4 tags
3 tags
3 tags
3 tags
2 tags
2 tags
"The unspoken and shared understanding of what it means to be a runner can be..."
– Adam Goucher & Tim Catalano, Running the Edge (via dodgingtraffic)
5 tags
4 tags
500 days
Just about finished reading Born to Run and I also recently read a blog called joggingjeans.com. What better way to celebrate day 500 of my running streak than to run barefoot in jeans, skinny jeans at that! I have to admit that I lasted just over a km barefoot, then I had to put on my shoes…
3 tags
2 tags
2 tags
2 tags
3 tags
"The Tarahumara culture believed that "racing doesn't divide..."
– Born to Run by Christopher McDougall
3 tags
effortlessly run???
After going out for breakfast to celebrate my Grandma's 95th birthday, eating a plateful of french toast and drinking too much coffee, and then procrastinating for a few hours - I finally decided to go out for my 'long' run.  14 km.  Decided is a strong word, I was conflicted … should I run at all, especially after eating french toast; should I go out and see how I feel,...
runspo asked: Good luck on your marathon training! You got this.
3 tags
Born TO Run
I downloaded the novel Born to Run on my iPhone after my husband said it would a great read in preparation for marathon training. Started it on my run today and I am looking forward to being inspired. Here's to believing that I am born to run. Right now I just feel like I am born to run down hills and not up…
2 tags
Chicago bound
Made it through the log in failures and signed up to run!
4 tags
Mind in Training, body will follow...
Well, it has been a long while since I have written anything, I guess I just felt that I haven't had much to contribute. Just plugging away at life, quite happily I might add. As I have mentioned before, since I watched the Chicago Marathon in 2011 my running world took a new direction. Although I totally loved watching all of the runners give it their all at that moment in time, I was...
2 tags
3 tags
3 tags
3 tags
3 tags
3 tags
3 tags
3 tags
3 tags
3 tags
3 tags
3 tags
"Run often and run long, but never outrun your joy of running."
– Julie Isphording, retired American long distance runner (via runningaddicts)
3 tags
3 tags
3 tags
3 tags
2 tags
3 tags
3 tags
4 tags
3 tags
3 tags
3 tags